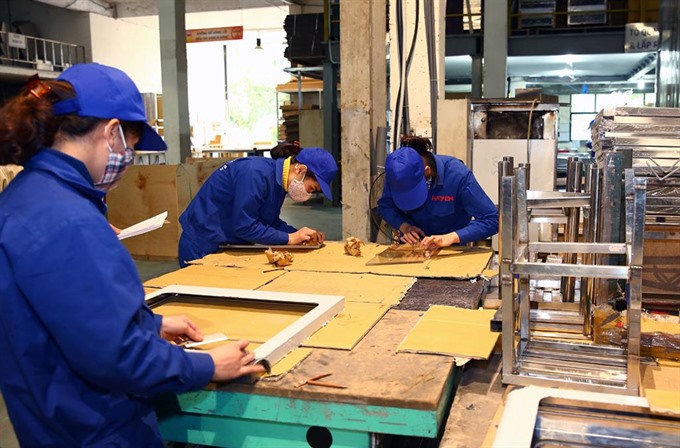 The number of Vietnamese enterprises increased 4.3 per cent in the first 10 months of this year. — Photo baodauthau.vn
These figures marked a year-on-year increase of 4.3 per cent in the number of businesses and 9.2 per cent in total capital, the Business Registration Management Agency under the Ministry of Planning and Investment reported.
In the first 10 months of the year, the average capital for an enterprise reached VNĐ10.2 billion, surging 4.7 per cent over the same period last year.
About 135,500 firms with a total capital of VNĐ3.16 quadrillion resumed operations after suspending them due to production and business challenges.
Meanwhile, roughly 145,640 enterprises stopped operations in the same period, including nearly 67,250 enterprises that were bankrupted.
Sixty per cent of new enterprises and businesses that suspended operations were in wholesale, retail, automobile and motorbike maintenance, construction, processing or manufacturing
Read more at http://vietnamnews.vn